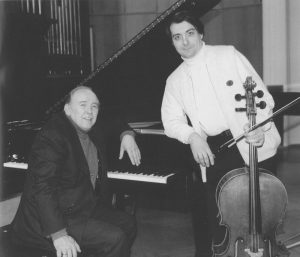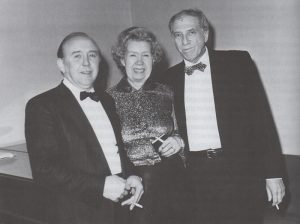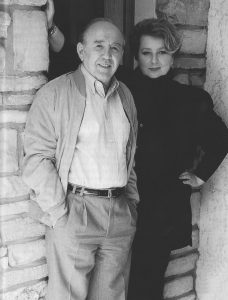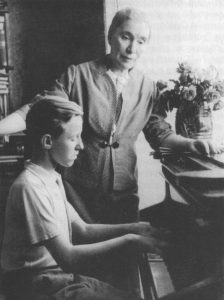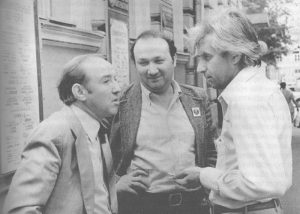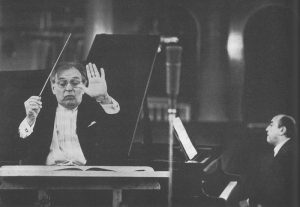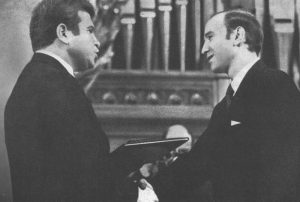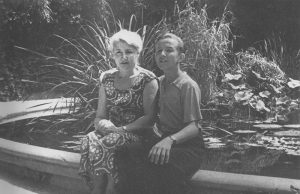 Krainev
Vladimir Vsevolodovich Krainev
(1944-2011)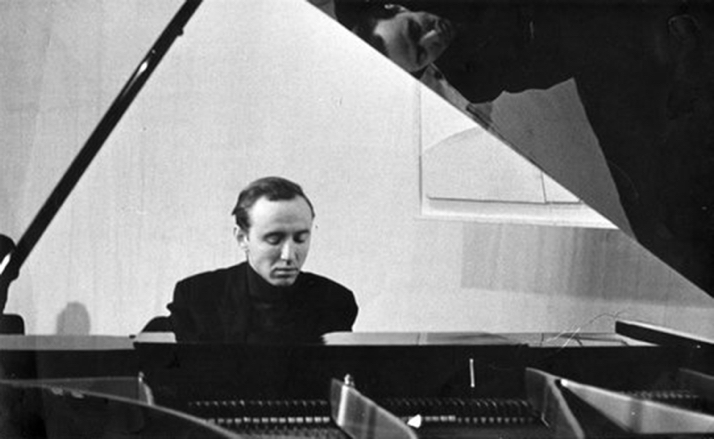 Russian pianist, teacher and public figure, People's Artist of the USSR Vladimir Vsevolodovich Krainev was born on April 1, 1944 in Krasnoyarsk, where during the Great Patriotic War was in evacuation after three years of work in the front-line hospital his mother, pediatrician Rachel Moiseevna Gershoig. In 1945 they moved to Kharkov.
Vladimir Krainev's musical talent showed itself at the Kharkov secondary special music school, which he entered at the age of 5. Two years later he made his first appearance on the big stage, performing Haydn's concerto and Beethoven's First Concerto with the orchestra.
With the support of his Kharkov teachers, Krainev entered the Moscow Central School of Music at the Tchaikovsky Conservatory. Tchaikovsky in the class of Anaida Sumbatyan. In 1962 he entered the Tchaikovsky Moscow Conservatory. After his death he studied under his son Stanislav Neigauz, with whom he completed his post-graduate studies in 1969.
Vladimir Krainev received worldwide recognition in the early 1960s, when he won top prizes at major international competitions in Leeds (Great Britain, 1963) and Lisbon (Portugal, 1964). After his performance in Leeds, the young pianist received an invitation to tour the USA. In 1970 he won a brilliant victory at the IV International Tchaikovsky Competition in Moscow.
Since 1966 Vladimir Krainev was a soloist of the Moscow State Philharmonic. Since 1987 he was Professor of the Moscow Conservatory. Since 1992 he has been a professor of the Higher School of Music and Theater in Hannover, Germany.
Vladimir Krainev has toured extensively in Europe and the USA, performing with such outstanding conductors as Gennady Rozhdestvensky, Carlo Maria Giulini, Kurt Masur, Yuri Temirkanov, Vladimir Spivakov, Dmitry Kitayenko and Saulus Sondeckis.
Krainev was the organizer of the Vladimir Krainev Invites festival in Ukraine and the International Competition for Young Pianists in Kharkov (since 1992), named after him.
In 1994 the pianist founded the International Charity Foundation for Young Pianists. The foundation gives aid and support to future professional musicians, creates conditions for their creativity in Russia and abroad, organizes tours and concerts of young musicians and supports educational institutions of culture and art.
Vladimir Kraynev was a member of the jury of international competitions in Leeds, Lisbon, Monte Carlo, Bolzano, Munich, Tokyo, St. Petersburg, and the Tchaikovsky competition in Moscow. His popularity and authority among musicians is so great that some contemporary composers have dedicated their works to him.
Vladimir Kraynev received the title of People's Artist of the USSR (1990), the USSR State Prize (1986), the Russian Federation State Prize (2003). He was awarded the Order "For Merit to the Fatherland" III (2004) and IV degree (1997), "Badge of Honor" (1980). Academician of the Academy of Humanities of Russia.
After a serious illness on April 29, 2011 Vladimir Kraynev died in Hannover, Germany, where he lived and taught in recent years.
About